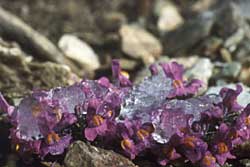 Berggasthaus Trift
Hugo and Fabienne Biner
3920 Zermatt - Switzerland

Reservation:
Phone: +41 79 408 70 20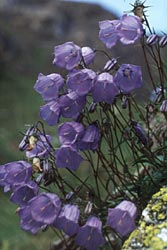 Zermatt - a plant paradise
The botanical footpath from Zermatt to Trift
Zermatt has always enjoyed a reputation as a Mecca for those interested in plants. Almost 900 different types of plants (including those listed as endangered and rare species) can be found on the district's territory.
The climate, geography and history are the reasons for such a variety of plants. The stunning range of four thousand metre mountains which surround Zermatt prevent damp air from penetrating the region. This results in a low amount of precipitation at this altitude, as well as a sunny and mild climate. This enables many types of plants to prosper in very high regions.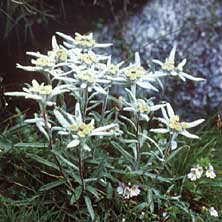 Since 1997 the routes from Zermatt to the Trift valley have been lined with eight botanical footpaths. All have been set up in different types of vegetation. Wildlife watchers can see how the plants react to the most varied of living conditions. Some only grow in detritus, others only on limestone grass, and others still only in flat moor regions.
Discover the beauty of flowers and plants. But remember, some of them are rare and protected species.